| | |
| --- | --- |
| Posted on 23 September, 2016 at 9:00 | comments (225) |
After a summer of festivals and exhibitions, I find myself happy to be back in my workshop full time. A releif from the hectic hustling of the festival scene and scorchig summer days in fields! It feels like being on holiday in conparison, relaxed and enjoying the work I do.
During the busy summer season, I exhibited my work at an array of different places this year in the UK, and creating some works which are very differnt to my usual art work. I wanted each to reflect a differrent part of myself and what inspires me in the work I create. The copper carnival band was an element of fun which motivates me from the core; I love to laugh and joke my way through life and these life size sculptures represent that side of my charachter. I enjoyed working on these and they will be added to each year for the Jerk Off  food and music Festival, with some having local musicians faces added in due course!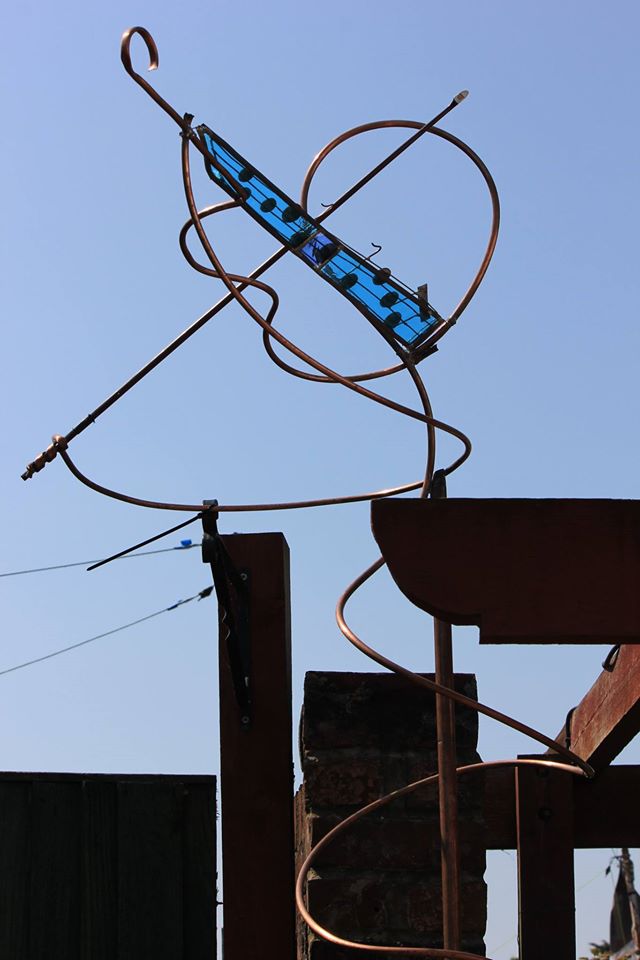 For the Art of Heritage exhibition, I created a 'Tree of Dreams'; my personal inspiration comes from the classic illustrators of the Victorian/Edwardian eras. Growing up with an antiques dealer father, my childhood was spent around beautiful engravings by classic artists of the time and books, magically coming to life in a little girls dreams. Remembering the fairy tales of my childhood I created a tree which represented those wonderful stories which I grew up with. Here you can see some of the engravings in the tree with me crouched next to it chatting to a visitor about it.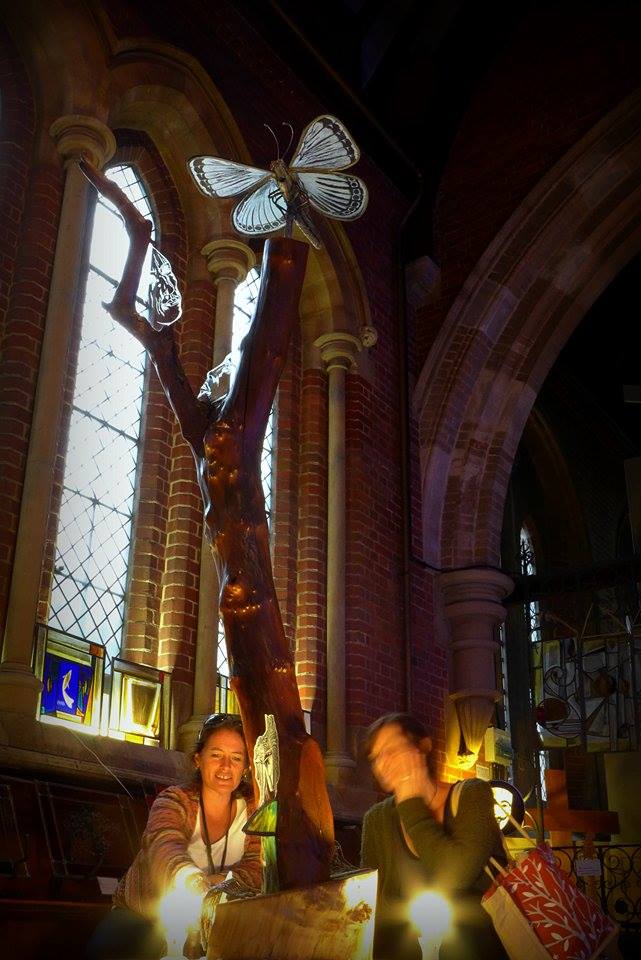 Around the base of the tree is Sleeping beauty, tucked up in her quilt of glass, the lady of the lake, wading in the still waters and a fairy sat pondering on a stained glass toadstall. Up in the branches are mysterious faces set into the wood, woodland sprites? and atop the highest branch sits a resting butterfly, sunning her wings. I love how the fanasy of fairytales bring childhood imaginations to life, story telling inspires young imaginations to be set free and not be shackeled by the restraints of how we see and experience life, but to explore in imppossible, dream new dreams and push their creativity to the limits and beyond.